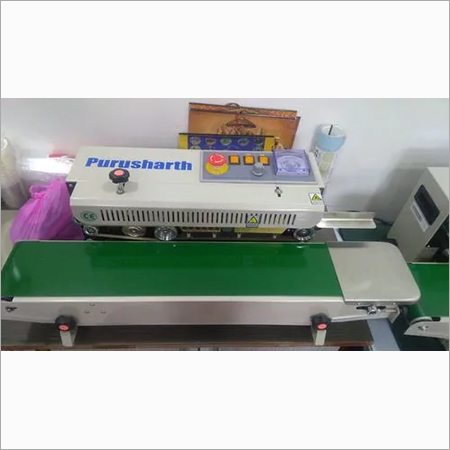 Plastic Bag Sealing Machine
Product Description
Plastic Bag Sealing Machine
We offer standalone machines like Hand Impulse Sealing Machine, Foot Operated Heat Sealers, Foot Sealing Machine and Mobile Bag Sealers where it is inconvenient to bring heavy bags to the sealer. Special range of Continuous Band Sealing Machines for heavy production application are available ex stock. Also available continuous band sealer parts.

For sealing poly pouches/bags
Impulse (instant) sealing
High quality double transformer in Copper winding
Our Hot bar elements are made from BRASS
Adjustable electronic timer
Audio and visual sealing indicators
Hot Bar Sealer for Multilayer Laminated pouches
Optional:
Round element Impulse sealers for sealing + cutting.